---
Day 13-14: Santiago, La Serena
from Photographs of Chile, November 2003 by Tim Darling     (Click on the photos..)
---
Wednesday, November 12 - Santiago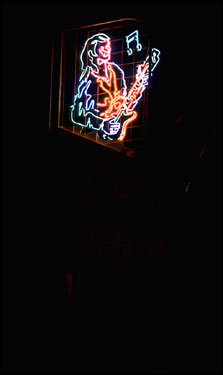 More than once in Chile, on a bus or in a restaurant, I heard the Chariots of Fire theme on the stereo. It's very funny to be reaching for a dramatically long strand of linguine just as it kicks in.

On the two hour bus ride back to Santiago, I sat right behind the driver. There was a plate of glass between me and him, and on it was typed: "Vidrio Fragil. Favor no apotar los pies. Gracias". Literally translated, this means: "Fragile glass. Please do not throw pies. Thank you."

In Santiago, I found my way back to Los Leones which was the strip of bars that Carlos had taken me to almost two weeks before. I stopped at one of the places there and asked the waiter if he knew any good Italian places. He had lied to me when he said his bar made the best Piña Coladas in town (for some reason I'd been wanting one ever since the bike ride), but I figured he was worth another chance. I think he wasn't lying when he said the Bice Restaurant in the Hotel InterContinental was the best place in Providencia. I walked over to it, discovering that it was a couple blocks back from the 'American sector' which Carlos had also shown me. It's expensive, but if you're in town, it's definitely worth a visit.


---
Thursday, November 13 - Santiago, La Serena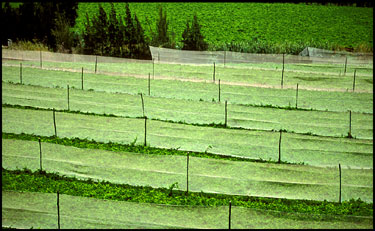 I rented a green 4x4 truck in the morning and drove six hours north to La Serena. There's very little along the way. You can go fifty miles or more between gas stations or any real highway exit. Occasionally you'll see small lemonade-type structures on the side of the highway selling things. Men and women stand in front of their corrugated steel-roofed shacks holding up skinned animal carcasses. Sometimes goats will pop out onto the road in front of you, crossing the highway with such a nonchalance that you have to wonder where the carcasses-for-sale came from.

I stopped halfway there for lunch and noticed one of my tires was a little flat. I stopped at a gas station and was quickly harassed by some local woman who claimed she was pregnant (humorously, the local word for baby is 'guagua' which is pronounced 'wah-wah'). While I was trying to put air in the tire, she kept trying to read my palm which made it a little difficult. Eventually a mechanic came over with a gauge, topped all the tires up, and gave me a thumbs up sign. I almost had to run over the woman to get out of there. The tire was fine after that, but that kind of thing can be worrying on a long, mostly empty Pan-American highway.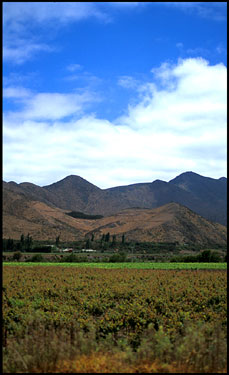 La Serena is a decently large city with a strip of hotels on the beach, though the rest of the city sits back a bit from it. My $25/night hotel room was right on the beach. It even had its own kitchen, complete with a sink, fridge, oven, and table! The bedroom had a TV that got English language shows, all of which were subtitled except for The Simpsons which was overdubbed (and everyone sounded like the Bumblebee Man).

I had to pick up a pass to visit the Tololo Observatory on Sunday. I had an email that said to pick up the pass at the corner of two streets just outside the city center. Since I had no luck finding a map of the city that was larger than ten streets wide, it took me at least an hour to find the spot.

The observatory's office sits at the top of a large hill with a gate and a security guard at the bottom. On the way up the hill, you pass all the houses of the people who work there. (Though the observatory itself is at least thirty miles outside of town).

When I got back, I had to ask the girl at the hotel desk how to light the gas stove. I hope she realized that the only gas stoves I'd used before all had pilot lights. I would have waved a match around in it but my cooking is tragedy enough without adding a major conflagration to the mix. But probably she called all her friends later that night: "So guess who's away from his butler for the first time?.."


---

Day 15-17: La Serena, Elqui Valley, El Tololo Observatory, Fray Jorge
---
Your Comments
Hi Tim, I've been looking through your website, and I like it very much. Both words and pictures (yeah, specially pictures) are very inspired and I really enjoyed following your trips. I found your website because i was looking pictures of Budapest (where I am studying this year as an exchange student) trams on Google and I saw your picture, and I definitely had to enter your site. I just wanted to comment about the "Favor no apotar los pies", probably it was "apoyar", and it means "please, don't rest your feet against the glass" :) Also, if you want to check some of my pictures from Budapest, here is a blog about it that I am starting now (sorry for the spanish): http://spaces.msn.com/members/espaciovictorial/

-- Victor, May 16, 2005
Vidrio Fragil. Favor no apotar los pies. Gracias". Literally translated, this means: "Fragile glass. Please do not throw pies. Thank you." Learn your spanish lol its feet not "pies" hehe and not throw lol. http://www.spanishdict.com/learn/index.cfm

-- J, Sep 11, 2005
Add a comment
---
All text and pictures copyright © 2003 Tim Darling.