---
Day 5-6: Memphis and Mississippi
from Photographs of the American Southeast, May 2001 by Tim Darling ((click for email))
---
Sunday, May 13 (Mother's Day) - Ste. Genevieve and Memphis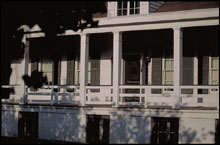 After spending the night a few miles west of Ste. Genevieve, Missouri, I drove through it in the morning out of curiousity. It's supposedly the oldest western settlement west of the Mississippi. I was hoping to find some nice architecture there but I wasn't very successful.
Memphis, Tennessee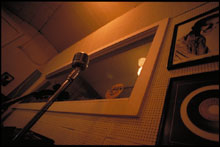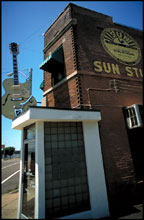 Sun Studio was the first place I stopped in Memphis. Elvis, Johnny Cash, Jerry Lee Lewis, Muddy Waters, Carl Perkins, and Roy Orbison all either got their start at Sun, or at least recorded some of their very early songs there. It was started by a guy named Sam Philips, whose wife discovered Elvis. When Bob Dylan went there to record a few years ago (it reopened as a studio in 1985 after being a barber shop and a store for many years), he kissed the floor tiles. That's praise enough for me to feel like I was standing on sacred ground. The microphone on the right is the one that Elvis recorded all his songs at Sun with.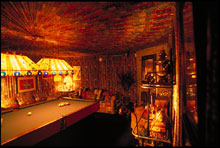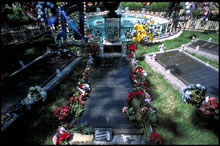 A 15-foot white plastic couch; a circular fake-fur covered bed; a room called the 'jungle room' with a waterfall. Where else but Graceland? Walking around Elvis's home, I suddenly gained a bit of an understanding about a certain cross-section of America's idea of home decor.
I headed south from Memphis into Mississippi. I drove off the highway for 30 miles looking for a town called 'Darling' which I thought would be fun to stop at. When I got there, I discovered it was nothing more than a cross roads and a general store where a dozen angry looking people sitting outside it glared at me from behind the smoke of a bonfire they had started so I turned around very quickly. My next stop was Oxford where William Faulkner lived for the last 30 years of his life. His house is in the same town as the University of Mississippi, although it's hidden off a smaller road and I was unsuccessful in finding it until the next day.

Monday, May 14 - Oxford and Starkville, MS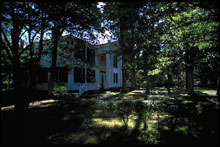 There was no sound and fury anywhere near Faulkner's tree-surrounded house, which he called Rowan Oak. Apparently you can take tours of the house every day except Monday, but the fence wasn't too tall and I may have had an easier time taking pictures with no one else around. After walking around his yard for a while, I moved south to Mississippi State in Starkville to see my cousin Simon. Mississippi's state motto is 'the Hospitality State' and I found that to be very fitting. It was only a couple hours after I had brought some things in from my car when his roommate, Ann, came home and saw a book I had put on the coffee table, 'America's Cheap Sleeps'. It had helped me sleep for about $50 a night in motel rooms, which were all quiet and clean. I joked to her, "I also have the companion volume, 'America's Cheap Lays'". She laughed and replied, "so that's why you're here.."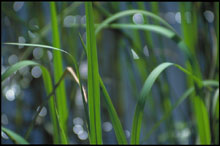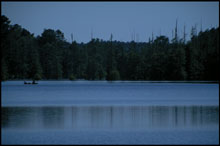 Simon, a friend of his, and I spent a couple hours in the swamps near Starkville looking for alligators unsuccessully (I didn't have to wait long to see one though). Then the two of us spent the evening at a Mexican restaurant called 'El Sombrero', a couple of bars, and then at one of his friend's houses where I spend many hours talking to someone about how the internet is moving away from each site being a collection of web page files, and more to being a single software program-backed entity (you heard it here first.. ha ha).


---

Day 7-8: New Orleans, Louisiana
---
Your Comments
Add a comment
---
All text and pictures copyright © 2001 Tim Darling.